Escape from Tarkov Inspired Map Might Be Coming to Call of Duty
Shari Lynn Kramer / 23 May 2022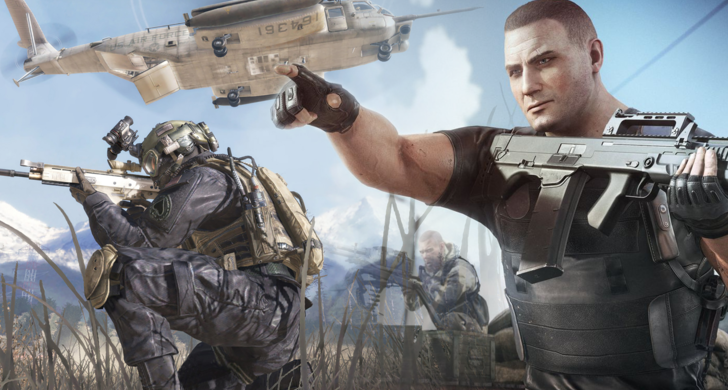 It doesn't seem likely that we will see a reveal of Call of Duty Warzone 2 and Modern Warfare 2 in the next 3 months, but some information is still leaking through. It is already common knowledge that in Modern Warfare 2, Zombies/Spec Ops will be replaced by a new DMZ mode. There is a high chance that this mode will be inspired by a well-known game Escape from Tarkov.
According to a CoD leaker, Tom Henderson, Infinity Ward isn't going to design a brand-new map just for the mode and will use one from Warzone 2 instead. Another leaker called TheMW2Ghost has already shared with the community what the general outline of the DMZ mode map will be.
Infinity Ward is known for reusing its old CoD multiplayer maps to create ones for battle royale, and it doesn't seem like this case will be an exception. According to Henderson, we might once again see maps such as Afgan, Quarry, Terminal, Highrise, etc. stitched together to create a large map suitable for a battle royale game mode. The full list of possible points of interest that this new map will contain will include Wartorn, Sira, Shipwreck, Quarry (Quarry), Oldtown, Oilfield, Observatory, Oasis, Mountain town (assumed Fevela), Modern City (Highrise), Marshes, Harbor, Graveyard, Fort, Fishtown, Dam, Caves (Afgan), and Airport (Terminal).
Additionally, Warzone 2 will have a brand-new mechanic called "Stronghold". As you could have guessed, the Strongholds are going to be heavily fortified positions held by NPCs. After gaining access to these positions, you'll be rewarded with powerful loadouts, so it is well worth the risk. Also, once you take a Stronghold it is now yours to hold and defend, providing you with a strategic advantage.
Are you excited to play the new Tarkov-style game mode in CoD? Do you think the new Stronghold mechanic will have a big impact on the game? Tell us in the comments below.